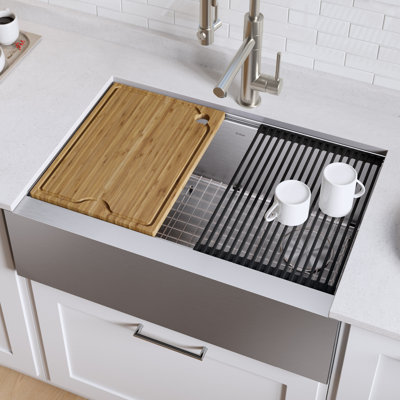 Plumbing Fixtures > Sinks >
Kraus Workstation Kitchen Sink

Workstation Kitchen Sink by Kraus. Kraus do more with this ultimate sink for the modern home chef.

Plumbing Fixtures Sinks.


Madison Park bedding and home furnishings from Olliix. Armen Living bar stool and dining chairs. Bunk beds from Donco Kids. Sheets, bedding, furniture, and rugs. Mid Century Modern furniture brand Baxton Studio.